Serbian Students Association (2015 – today)
In 2015, OSSI-Switzerland eventually reached its most difficult point. People's motivation was at an end and the organisation was dead asleep. In the spring of 2015, things finally started moving again. Saša Karalić – a new, motivated student – showed up with the intention of breathing new life into OSSI-Switzerland. The decision was made to abandon the old name OSSI-Switzerland and begin afresh with a new association, dubbing it Serbian Student Association or SSA in short. During countless hours of hard work, a completely new statute was written for the new association. However, OSSI-Switzerland's crest was retained and is in use for the association's social media. On 28. October 2015, in the premises of the University of Zurich, the official foundation of SSA finally took place.
Picture: Founding assembly of SSA 2015
OSSI-Switzerland (2010-2015)
In 2009, two young Serbian students met in Fribourg. After many conversations and long planning, they made the decision to found a Serbian student organization in Switzerland. Through social media, they spread their idea and found many other like-minded Serbian students all over Switzerland.
У недељу 12.12.2010 је у конзулату Републике Србије у Цириху основана ОССИ-Швајцарска. ОССИ је скраченица за "Организација Српских Студената у Иностранству". ОССИ-Швајцарска је себе сматрала као огранак глобалног ОССИ-ја, који је за све српске студенте који студирају ван Србије.
On 12. December 2010, in the consulate of the Republic of Serbia in Zurich, the founding assembly of OSSI-Switzerland took place. In Serbian, OSSI stands for the parent organisation "Organizacija Srpskih Studenata u Inostranstvu" (Organisation of Serbian Students Abroad). OSSI-Switzerland saw itself as a part of that global organisation.
Picture: Founding assembly of OSSI-Switzerland 2010.
The organisation's crest was redesigned to combine the three elements Serbia, Switzerland and students. It eventually became the trademark of Serbian students in Switzerland.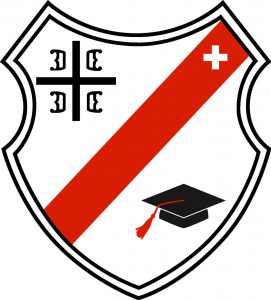 Picture: Crest of OSSI-Switzerland
Unfortunately, OSSI-Switzerland never really managed to get anywhere. Despite regular activities and much effort, the organisation just couldn't be animated. In 2012, it came to a change of presidency and, for the first time, a woman was elected.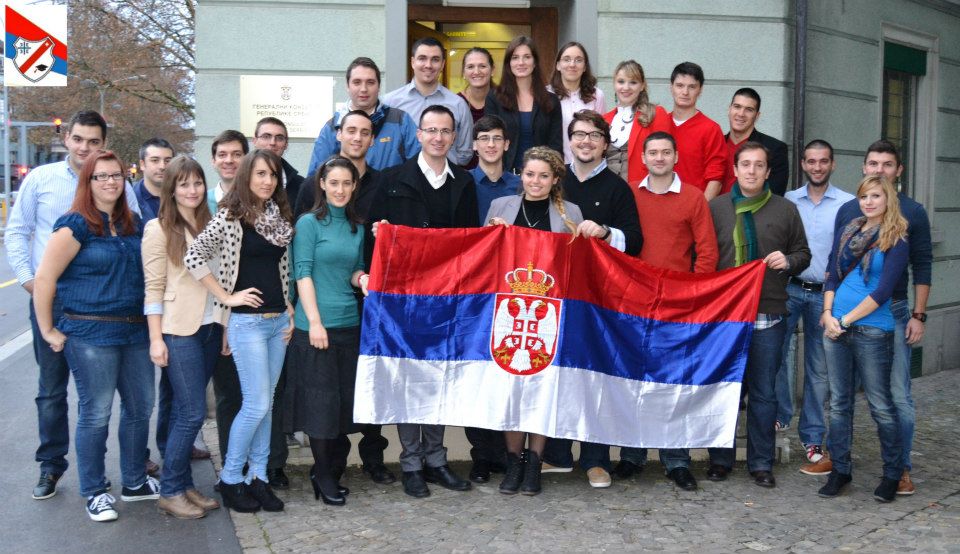 Picture: General assembly of OSSI-Switzerland 2012
In general, it seemed to go uphill with the organization, although slowly and in small steps. Still, the organisation never managed to arouse the proper enthusiasm which would have been necessary to form a complete, serious and successful organisation. OSSI-Switzerland almost solely lived off regularly held meetings at pubs and similar activities. Thus, in November 2013, the last general assembly was held. However, one needs to mention the many humanitarian events which OSSI-Switzerland successfully organised during its five years of existence. Likewise, thanks to OSSI-Switzerland, many young Serbian students and academics met and formed friendships which would last through the years. This is by far the biggest credit of the organisation.
Picture: General assembly of OSSI-Switzerland 2013.